Everybody likes to save money whenever possible, and getting the best price and value at U Bounce Inc. is no exception. That's why you'll want to bookmark this page and keep up on the great package deals U Bounce will be offering to our valued customers. You can also like us on Facebook to get news on special deals there, that only our Facebook family can receive. Browse the selections below and click on the "More Info" link for more information and to make a reservation.
  Package Deals
For the best selection, reserve online today!
Blue Light Party Special- Save $82.00!!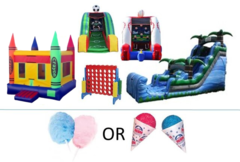 Perfect Party Package- Save $90.00!!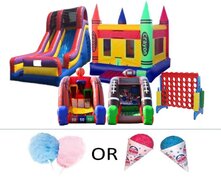 Extreme Inflatable Sports Package - Save $40.00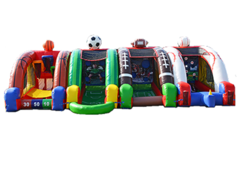 Splish Splash Party Package - SAVINGS of $15.00