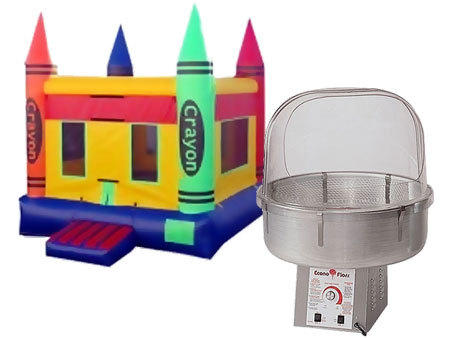 Crayon Candy Package - $10 SAVINGS!
Age Group: All ages
Attendants: 2 (Not Included) Attendants can be provided by clicking the link




Crayons and Cotton Candy Package
In the Crayon Candy Package you'll get the awesome crayon bounce house that's ready for your creative crew and the U Bounce Cotton Candy Machine. Includes supplies for 70 servings. Additional supplies available upon request for an additional fee.